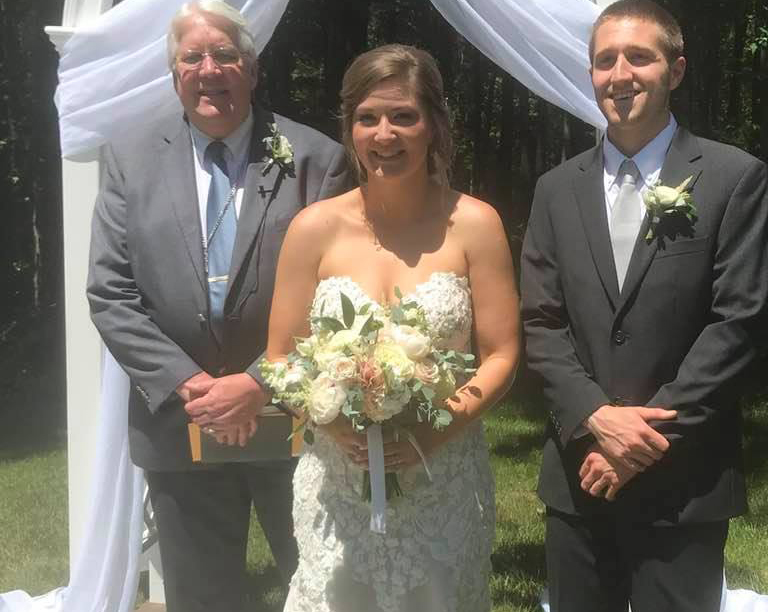 We enjoy being involved in Christian weddings. We enjoy being involved in the planning of the wedding, as well as conducting the wedding service. Our pastor and the director of music form a team, with the bride and groom to make the wedding ceremony a memorable worship experience.
We provide a room for the bride and her attendants, complete with mirrors and a bathroom. The groom and his attendants come to the church dressed for the wedding.
Those who wish to have the weddings at Community of Christ are encouraged to contact the church office to talk about available dates and times. The sooner the better as many dates fill quickly.
All members and interested visitors are welcome to plan their wedding at Community of Christ! Each wedding is planned in consultation with the pastor and seeks to meet the needs and desires of each couple! We would love to help you plan this cherished worship service!