Caregivers Support Group
We meet on the first Monday of each month at 6:30 p.m. The group is open to
anyone providing care for a loved one. We offer encouragement, suggestions from
our own experiences, and local resources. The group is designed to be an open
group, available to you when you feel the need to attend. Contact Kristen
Schuchmann at 419-279-7759 with questions or just stop in.
Food Pantry
4th Sunday—"Clean & Feed!"
We continue to set aside the fourth Sunday of the month for us to share love offerings for those who have needs at Salem Lutheran Church & the Whitehouse Food Pantry!
While Salem Lutheran Church does not have a food pantry, they do welcome gifts of bar soap, other unused toiletries, toilet paper, and socks. They also welcome bulk food items such as pasta, sauce, green beans, corn, and baked beans in large cans (Gordan Foods, Costco, or Sam's Club). These large quantities are used for their community dinners served weekly. We also welcome smaller food donations for the Whitehouse Food Pantry as they continue to help support our local families.
The collection baskets are placed under the long table in the hall. Each is labeled for each ministry. Please place your items in the baskets accordingly. Thank you for your generous offering of support!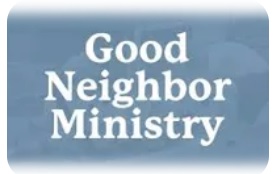 Adult Bible Study at Community of Christ
We invite you to be a student of His Word You can "Dig Deeper" in His Word on Sunday mornings and Thursday afternoons. Adult Bible study will be offered on Sunday mornings at 9:15 a.m. Please consider joining a class this fall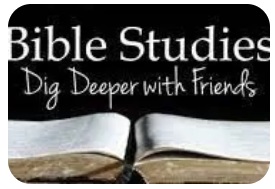 Ladies Lunch
The Ladies Lunch will be going to Local Thyme 6719 Providence St. Whitehouse Oct 27 @ 11: 30 a.m.   Please note this will be the last ladies' lunch for the year.  Please sign up on the kiosk.  Questions? Call Becky King @ 419-349-7319 & as always bring a friend.             
Children's Sunday School
Gatherings for kids of all ages are starting up this fall on the second Sunday of October and November from 9:15-9:45 am–join us for songs, stories, and activities in the time between services on Oct. 8 and November 12 here at Community of Christ!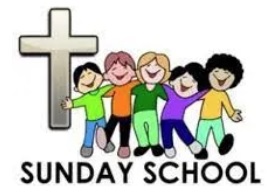 Book Club
Book Club 1:00 P.M.
*October 17, 2023, Essex Dogs: A Novel by Dan Jones
*November 21, 2023, Hello Beautiful by Ann Napolitano
*December 18, 2023, Christmas Gathering
*January 16, 2024, The Sun Walks Down by Fiona McFarlane
*February 20, 2024, Someone Else's Shoes by JoJo Moyes
*March 19, 2024, The Golden Spoon by Jesse Maxwell
*April 16, 2024, The White Lady by Jacqueline Winspear
*May 21, 2024, Earth's the Right Place for Love: A Novel by Elizabeth Berg
*June 18, 2024, Braiding Sweet Grass by Robin Wall Kimmerer
Members' suggestions:
*Michelle: TRU BIZ by Sara Novic or MOUTH TO MOUTH by Antoine Wilson
*Joan B: HURRICANE SEASON by Lauren Denton
*Kathryn: THE PERSON LIBRARIAN by Marie Benedict
*Lauren Willig's: A BAND OF SISTERS: or A NOVEL TWO WARS AND A
WEDDING
Marc Cameron books with the character, Arliss Cutter